Hi and Welcome to My grEAt Site! I just love figure skating and many other sports. But figure skating, is one of my favourites, so I decided to create a site about my passion, figure skating. Here you'll find info about our skater of the month, news about upcoming competitions, skater info, articles based on figure skating, links and just about everything skating-related that you can think of. ALWAYS UNDER CONSTRUCTION
On this home page we might talk about how we originally got into figure skating and why we enjoy it so much. We might also list our favourite skaters, jumps, spins, dances and skills.

We hope you love this site and keep checking back to it. Don't forget to sign our guestbook below and let us know what you think. Or you can send us a private e-mail with comments and suggestions.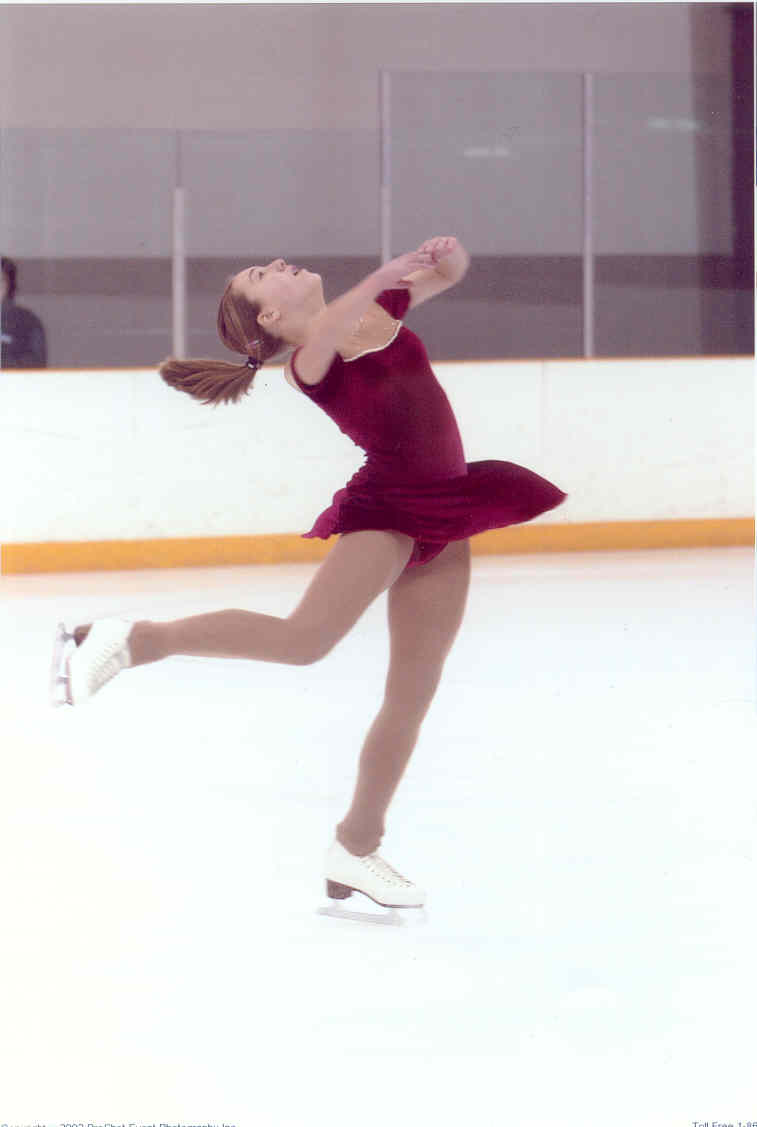 This is me doing a layback in my awesome red dress (that my Mom made) at Interclubs 2002. I WON!!!
Here are some Figure Skating Articles you may want to check out! Always Updated! :)
ISU, Japanese Disagree Over Judging
A Firsthand Look at New Skating System